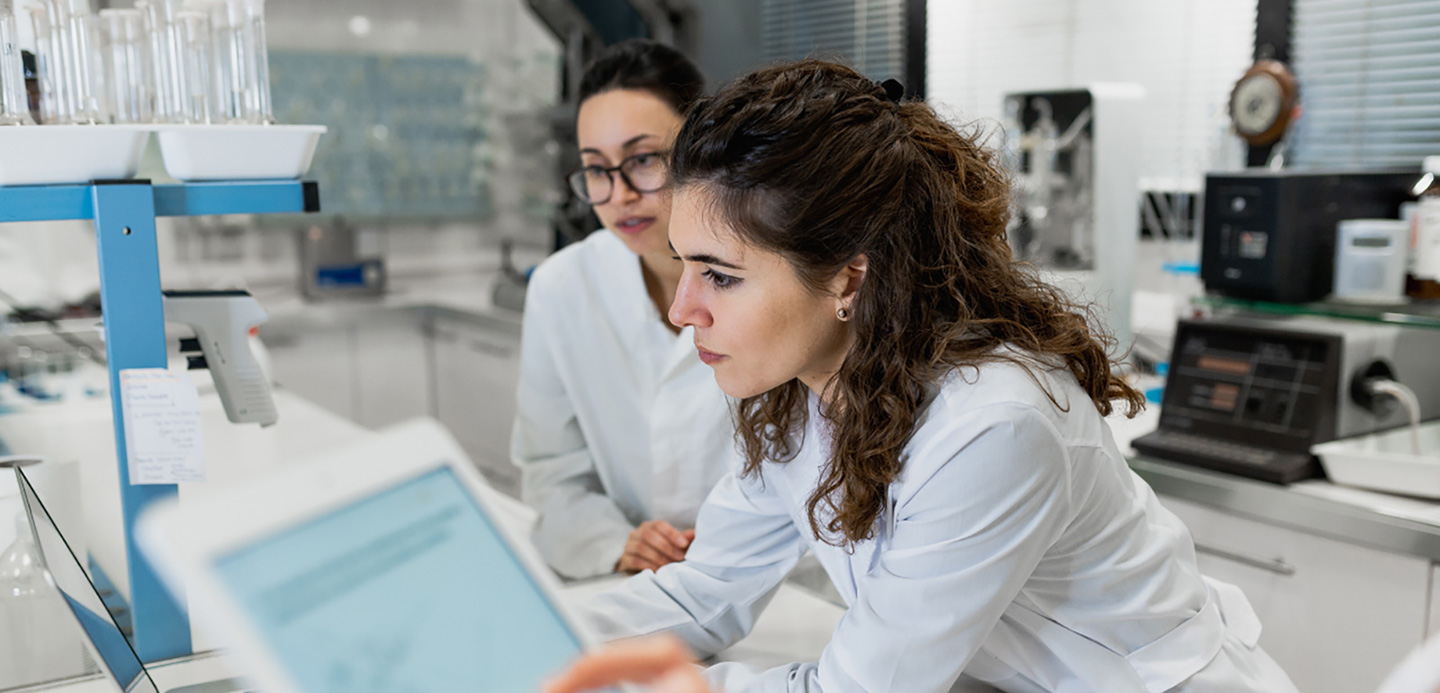 Growing my Business

Seeking New Opportunities
Enable Growth
Strong growth seen in MENA healthcare market
Demand for healthcare services in the region is soaring, unlocking immense investment opportunities.
With the population on the rise, the healthcare market in the Middle East and North Africa (MENA) is set to grow strongly in the coming years, adding new hospitals, clinics and health research centers as well as digital health services.
Demand for healthcare services in the MENA region has increased rapidly in recent years fueled besides the steady population boom by a high prevalence of chronic and non-communicable diseases and introduction of mandatory healthcare coverage and health insurance schemes.
As a result, the MENA healthcare market is projected to grow at a compound annual growth rate (CAGR) of 11.7 percent to U.S.$243.6 billion in 2023 from U.S.$185.5 billion in 2019, a report by Fitch Solutions forecast1.
Alpen Capital, a financial advisory firm, put the region's healthcare market CAGR at over 7% between 2020 and 2025 as the number of older people aged 50 and above is expected to increase by 6.9%, outpacing the population growth of 2.3% during the same period2.
Massive project pipeline
In the six Gulf Cooperation Council countries - Saudi Arabia, the UAE, Kuwait, Qatar, Oman and Bahrain - the healthcare sector saw a major expansion due to significant investments over the past couple of years.
Higher spending by governments and greater involvement of the private sector have helped cope with the booming demand and improve the quality of health infrastructure.
The region has over 742 hospitals with more than 106,693 beds in addition to a large number of primary healthcare centers, clinics and laboratories and there is no end to the expansion in sight, an Alpen Capital report shows3.
With a massive pipeline of an estimated 161 healthcare projects across the GCC with a combined value of U.S.$53.2 billion, the scale of the region's healthcare services is going to expand even further, according to Alpen Capital.
That brings a lot of business opportunities not only for architectural consultancies but also for a range of suppliers specialising in healthcare projects, especially hospitals and clinics.
Saudi Arabia has the highest number of healthcare projects under construction, accounting for 19.2%, followed by Kuwait with 12.9%, the UAE with 10.3%, and Oman with 2.1%.
In October 2022, Saudi Arabia's health ministry announced that over the next five years it would give a green light to 100 projects, which will be undertaken in cooperation with the private sector. The deals will be worth around SAR48 billion (U.S.$12.8 billion)4.
According to a research note by Colliers International, Saudi Arabia will require 29,000 to 47,000 additional hospital beds by 2030, requiring an additional investment of U.S.$16.2 billion to U.S.$26.3 billion, mostly from the private sector5.
The Saudi ministry aims to raise the private sector's contribution to the healthcare system, one of its long-term investment priorities, from 25 percent to 35 percent by 2030.
In the whole GCC, healthcare expenditures were projected to reach US$104.6 billion in 2022, according to the UAE Ministry of Economy, while government spending on the sector was estimated at U.S.$30.5 billion in 2021, well above just U.S.$2.4 billion in 2016, growing at 6% CAGR6.
UAE healthcare drive
In the UAE, which accounts for over a quarter of the GCC healthcare spending, the government has long been the primary investor. It funded 69% of the country's healthcare expenditure of U.S.$16 billion in 2019, but the private sector's participation has increased over the last decade.
Looking to promote the private sector growth, Dubai Healthcare Corporation has published a roadmap for public-private partnerships (PPP) in new hospital projects to address future needs of the emirate7.
According to Alpen Capital, Dubai alone will require an additional 8,300 physicians and 8,800 nurses by 2025.
A fast-growing ageing population in the UAE is expected to further push up demand for specialised services and wellness centers in the future, especially as patients switch to preventative care and alternative therapies to manage healthcare risks and chronic conditions.
The share of the country's population above the age of 65 is forecast to increase to 4.4% by 2030 from 1.1% at present, according to the World Bank, stimulating demand for healthcare and geriatric care in particular8.
Demand has been growing especially in rehabilitation clinics, mental healthcare facilities and dialysis centers, according to Dubai Healthcare Corporation, offering new opportunities to investors in the sector.
Aspiring to become a regional hub for medical tourism, the UAE has launched special portals to make such a travel much easier with the services such as direct contact with healthcare providers, visa issuance, booking appointments, hotels and transportation.
Medical tourism sales in the country were estimated at AED8.4 billion (U.S.$2.3 billion) in 2021, while CAGR was expected to reach as much as 17.1% between 2021 and 2025, the UAE Ministry of Economy report shows.
By 2026, the UAE's overall healthcare spending is forecast to reach around 6% of the country's GDP, according to KPMG9, up from nearly 4.3% in 201810.
That translates to up to U.S.$26 billion in spending by 2028, a report by UAE Ministry of Economy says. Some 700 healthcare projects are under development in the country with total investment of U.S.$60.9 billion, mostly carried out by the private sector, the report says.
Digital health
Digital health solutions have been another powerful factor reshaping the healthcare sector in the region, creating a range of new opportunities for healthcare providers and investors.
Digital technology is allowing patients to become active partners in their care and manage long-term conditions. Virtual consultations, telemedicine, digitally enabled and supported intensive care units (tele-ICUs), remote monitoring services, lab diagnostics at home and online ordering of medicines are being increasingly adopted by healthcare providers.
Both Saudi Arabia and the UAE could use digital health solutions to benefit patients and improve outcomes in areas including chronic-disease management, diagnostics, and preventative care.
The combined digital health market of the both largest GCC countries could reach U.S.$4 billion by 2026, according to a research by McKinsey & Company11. The UAE already registers some 257 HealthTech startups, the economy ministry said.
In Saudi Arabia, for example, the government's Public Investment Fund (PIF) has invested into a telemedicine company Babylon Health, which offers virtual consultations with doctors, symptoms checking service and chronic condition management through its Artificial Intelligence-powered app12.
Robust demand for healthcare services fueled by rising and aging population in the MENA region is expected to keep driving the government and private sector investments in the sector with a large project pipeline of hospitals and clinics, while new technologies offer even more opportunities for startups and investors.
Looking for new businesses opportunities in healthcare or need funding support? Talk to our expert today.